About
Convergence to Bahrain 2020
An important start-of-year, market-specific networking and thought-leadership event being organized for SAMENA Council's Members and industry professionals from both the Digital Communications Industry and adjacent sectors, Convergence to Bahrain 2020, being held with the patronage of Telecom Regulatory Authority of Bahrain (TRA-Bahrain), will bring together top decision-makers from the private-sector across the Terrestrial, Satellite, and Technology domains. The agenda of Convergence to Bahrain is centered on Regional 5G implementation, technology use-cases for the terrestrial and satellite industry in the 5G space, including IoT, financing models to aid 5G investments, and a decision-makers roundtable to deliberate on the future of 5G connectivity, collaboration, and regulation.
Convergence to Bahrain 2020
Agenda
5G & IoT and the Regional Digital Vision
08:30 - 09:45
Welcome and Opening Keynotes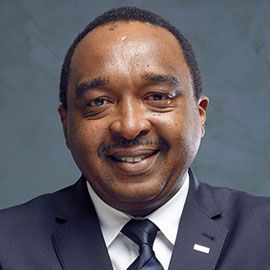 Mr. Bocar A. BA
CEO & Board Member
SAMENA Telecommunications Council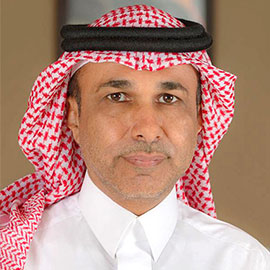 Eng. Nasser Bin Sulaiman Al Nasser
Group CEO, stc
Chairman, SAMENA Telecommunications Council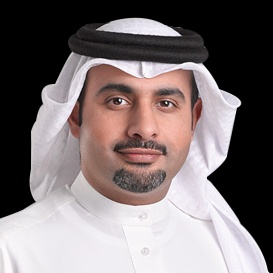 H.E. Shaikh Nasser Bin Mohamed Al-Khalifa
Acting General Director
TRA Bahrain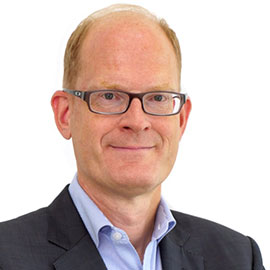 Mr. Mikkel Vinter
CEO
Batelco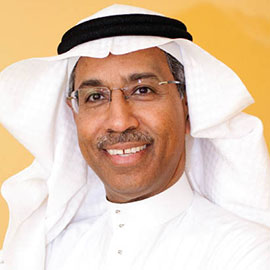 Mr. Khalid Ahmed Balkheyour
President & CEO
Arabsat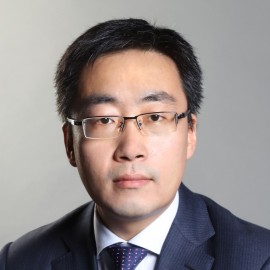 Mr. An Jian
President of Carrier Business Group
Huawei Middle East Region, Huawei Technologies Co., Ltd.

09:35am - 01:05pm
Morning Session
Panel Discussion 1:

Technology Use Cases in 5G & IoT across Terrestrial and Satellite Domains, and Global IoT Connectivity Trends
Against the backdrop of first commercial 5G mobile cellular networks deployment around the world today, looking ahead into the new decade, we begin to understand the impact that 5G will have across all industries, and the role it will play in the implementation of, and increase in IoT solutions deployed across business applications and throughout society. While today's LTE / 4G networks will continue to co-exist with 5G, offering sufficient coverage and capacity for a wide range of use cases, 5G brings a range of benefits to the IoT which are not available with 4G or other technologies. With 5G on the horizon as a key IoT enabler, IoT connectivity trends are soaring, raising expectations on the number of IoT connections and the economic value to be generated by IoT, globally.
This panel will discuss the key IoT trends and use-cases that are made possible with 5G network deployments and focus on the role that operators can take in leading the way in 5G-enabled IoT applications and services.
What are the key 5G enabled IoT use cases?
What is the role of operators in driving 5G-enabled IoT applications? What are their key enablers?
What partnerships and collaborative efforts can harness 5G-enabled use cases?
Moderator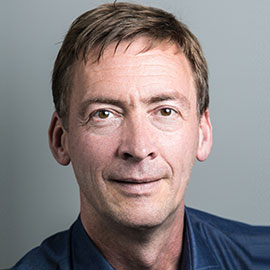 Mr. Philippe Defraigne
Director
Cullen International

Speakers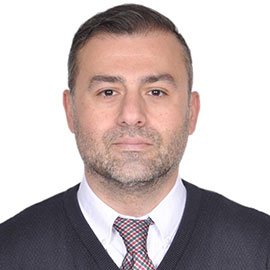 Mr. Hesham K Khalipha
VP Corporate Strategy
Arabsat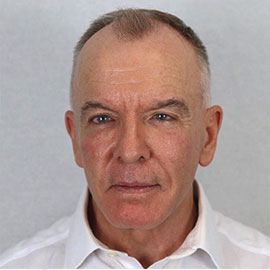 Mr. Mike Corkerry
VP EMEA External & Regulatory Affairs, AT&T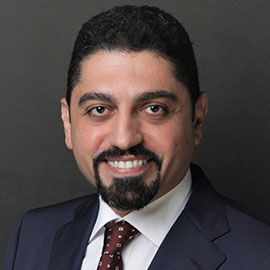 Mr. Ramy Moselhy
VP & Head of MENA region
Comviva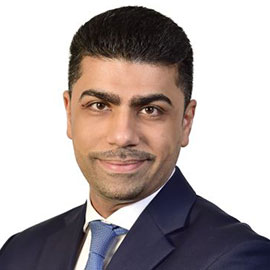 Mr. Hesham Mustafa
Chief Business Officer
stc Bahrain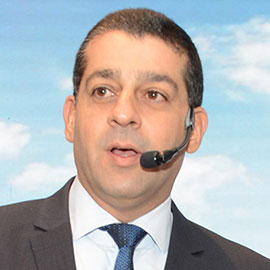 Mr. Hani ELKukhun
VP Strategy
Huawei Middle East

Panel Discussion 2:

Financing 5G Investments & Network Implementation: Partnership, Funding, and Business Models
The roll-out of 5G networks is costly in the face of uncertainty surrounding use cases, the dependency on scale and adequate business models. Yet, 5G networks can help deliver public services, contribute to better resource management in urban and rural areas, including energy and traffic management, as well as water and crop management. They can contribute to improvements in healthcare, the delivery of education, and so much more, and thereby contribute to the fulfillment of the SDGs. 5G network deployment models and corresponding digital services will differ significantly from current deployment and delivery models of e.g. traditional telecoms services, given their cross-industry and cross-sector applicability. Moreover, some elements of the value chain of 5G-enabled services may be spread across different countries and regions due to their scale dependencies. Different countries adopt different solutions to advance and incentivize 5G network deployment and share the burden of funding, including the push of private 5G networks in e.g. Germany, where a single company building, corporate campus or agricultural area can connect employees' mobile devices solely to whatever resources the company wants to make available, without necessarily including access to the public internet. In China, the Shenzhen government compensated for every standalone base station deployed and heavily compensated each telecom operator. Other countries and regions including Europe, America, and the Middle East, as well as Japan and South Korea have all provided various supportive policies and subsidies to boost the construction of 5G. To give a few examples, South Korea has cut taxes on 5G deployment by 3% to support applications of 5G in vertical industries; the UAE, Saudi Arabia, and Kuwait have invested heavily to build 5G-based smart cities; the US is subsidizing US$20.4 billion to support broadband coverage in rural areas, and Germany is investing 20 billion euros to build 5G base stations.
This panel discusses different partnerships, funding and business models for 5G network and digital services deployment and assesses its pros and cons in different country contexts.
What types of 5G network partnerships and collaborative efforts are bearing fruit and see traction in the market and across different countries?
What types of business models are surfacing?
What is government's role in 5G network deployment and what types of incentives are provided by governments?
Are private 5G networks at the individual company or factory level a way forward to sharing the investment burden?
Moderator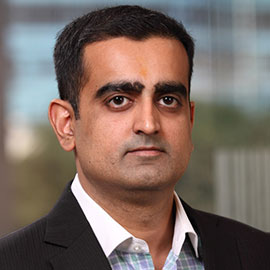 Mr. Rohan Dhamija
Partner, Director, Head - Middle East and South Asia
Analysys Mason

Speakers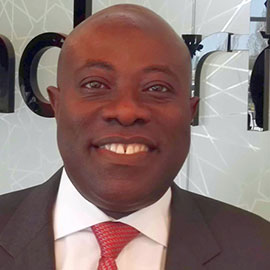 Dr. Andrew Arowojolu
Chief Regulatory Officer
Zain Group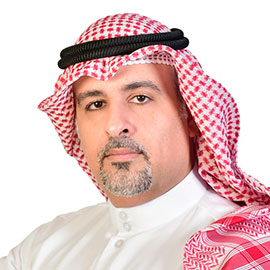 Mr. Ahmed Al Jowder
Chief Finance Officer
stc Bahrain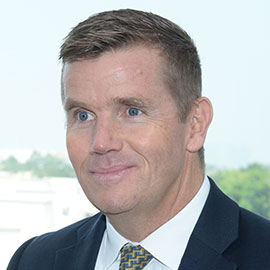 Mr. Noel Kirkaldy
Head of Market Development Government and Cities
Nokia Enterprise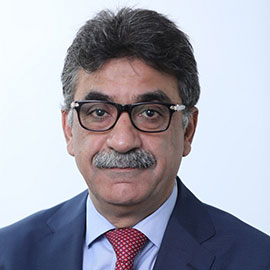 Dr. Ibrahim Harb Nasser
Chief Legal, Regulatory, Sourcing & Supply Chain Officer
Orange Jordan

Panel Discussion 3:

How will Bahraini Operators Monetize 5G & IoT?
Over the coming few years, operators will invest heavily to build higher network density, add spectrum, and upgrade active equipment. As they do so, they will seek to avoid a repeat of the 4G rollout experience. Although 4G, launched in 2012, catalyzed a revolution in the adoption of data services, operators struggled to generate additional revenues from end-users to cover the investments. Consumers continually expect to have more — more data, more connectivity, more functionality — while paying the same or less. This is one of the reasons that the total shareholder returns of the top 39 telecom companies have lagged that of wider stock indices over the past three years. And since telecom companies compete strongly on having the best networks, they face competitive pressure to make 5G investments, even if they try to do so in the most cost-effective way.
This panel will discuss the key monetization opportunities available to operators going beyond simply charging customers more for faster data.
What are the key monetization opportunities that arise for operators in Bahrain and beyond?
Are models of B2B2X a viable avenue to be explored through partnership and collaboration?
Moderator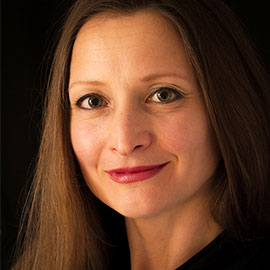 Ms. Imme Philbeck
Chief Economist and Director of Sector Development
SAMENA Council

Speakers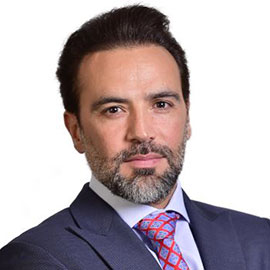 Mr. Karim Tabbouche
Chief Commercial Officer
stc Bahrain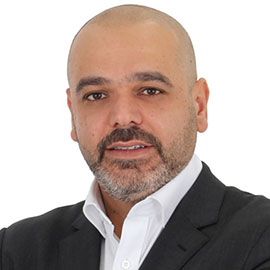 Mr. Sami Saber
Managing Director - MENA
Syniverse Technologies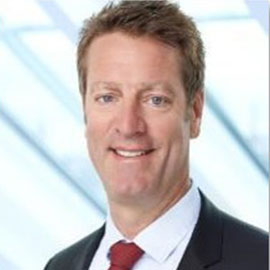 Mr. Tim Peters
Managing Director
Goetzpartners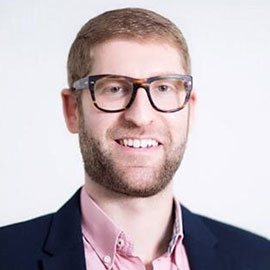 Mr. Yasin Aboudaoud
Managing Partner MENA
Brinc

02:10pm - 03:15pm
Afternoon Session
Decision-Makers' Roundtable:

The Future of Satellite and Terrestrial Connectivity, Collaboration, and Regulation
Cross-border digital connectivity is key to enabling digital technologies and business models to scale and ultimately benefit everyone. Current regulatory frameworks are national in scope and are therefore may not be suitable or sufficient for addressing current issues and tensions that arise from digitalization and its varying pace of adoption across the borders.
This panel will address questions concerning how regulatory frameworks need to be adapted to ensure that digital technologies can scale across borders and aid network operators to digitally transform to share in the digital revolution and continue to compete at the service level and move up the value stack.
What are the key changes needed for regulatory frameworks to adapt to the new digital realities?
Is cross-sector collaborative or horizontal regulation the way forward?
How can regional regulation be implemented to ensure that scale for smaller economies can be secured?
Moderator
Mr. Rohit Sethi
Principal
Arthur D. Little

Speakers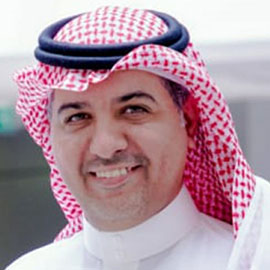 Mr. Amir A. Algibreen
VP Regulatory
stc Group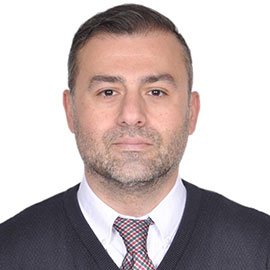 Mr. Hesham K Khalipha
VP Corporate Strategy
Arabsat

Declaration & Closing of Convergence to Bahrain Conference
03:45pm - 05:50pm
Evening Session
General Assembly of Members & SAMENA Council Election 2020 - SAMENA Council Members Only
Meeting of the Board of Directors of SAMENA Council - SAMENA Council Board Members Only
Conference Highlights
Photo Gallery
Eng. Salman Bin Abdul Aziz Al-Badran
CEO, Mobily
"SAMENA is an excellent platform for the telecom leaders in the region to share their experiences in order to increase their competitive edge and achieve further growth and success. I believe that SAMENA's energetic events and gatherings prepare concerned key persons in facing different challenges in the industry."

Join us at Convergence to Bahrain 2020
Event venue & registration
Participation in Convergence to Bahrain is open to the Industry and top professionals from adjacent sectors, sharing interest and expertise in 5G and IoT. Convergence to Bahrain will be followed by SAMENA Council's exclusive "Members-only" activities.
Four Seasons Hotel
Bahrain Bay,
Manama, Bahrain
February 06, 2020