BROADBAND TRANSFORMATION:
"VISUALIZING NEW OPPORTUNITIES & DEFINING URGENT IMPERATIVES IN STAKEHOLDER CO-OPERATION"
INNOVATION TOWARDS BUILDING A BETTER CONNECTED WORLD
SAMENA Council's Leaders Summit serves as the Council's signature platform, bringing together Telecom Leaders, Operators Leaders, Regulators and Ministers to discuss a prospect for cooperation and collaboration, in order to make use of the emerging business opportunities which have been created as a result of evolving Telecommunications & ICT landscape in the SAMENA region. The primary motivation behind the discussion is to debate and build consensus on the identified theme which will lead to sustain investment in the future.
Why SAMENA Councils' Leaders Summit
SAMENA region and beyond
AMENA Council's Leaders Summit offers a collaborative, workshop-centric experience to exchange ideas and receive inspiring leadership knowledge from prominent CEOs, Chairmen, and Senior Executives from the Telecom & ICT sector from the SAMENA region and beyond. SAMENA Council's Leaders Summit is a leaders-only program, designed to explore critical business, policies and regulatory strategies within the Telecom & ICT landscape. The Summit focuses on helping to turn your insights into practical results with an emphasis on the key issues of the Telecom & ICT industry within the SAMENA region.
The scope covers the following anchor themes:
1. Broadband Infrastructure Deployment in the SAMENA region
2. Stakeholder and cross-¬industry cooperation in the age of Smart Cities
3. Accelerating Broadband Development to drive Citizen-Centric Innovation
Who is entitled to attend
Telecom Ministers
Telecom Regulators
Telecom Operator CEOs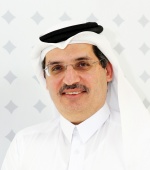 Dr. Nasser Marafih
Chief Executive Officer,
Ooredoo Group

Dr. Nasser Mohammed Marafih is the Chief Executive Officer of the Ooredoo Group since 2006. He also served as Ooredoo Qatar CEO from 2002 until 2011.
Born in Doha, Qatar, Dr. Marafih holds a Bachelor of Science in Electrical Engineering, a Master of Science and a Ph.D in Communication Engineering, all from George Washington University, USA. Dr. Nasser started his career at Ooredoo in 1992 as expert advisor from the University of Qatar and was involved in the introduction of the first GSM service in the Middle East in February 1994. He joined Ooredoo Qatar in February 1994 as a Director for Strategic Planning & Development and led a number of strategic projects including the introduction of the Internet service in Qatar in 1996 and the privatization of Ooredoo Qatar from a government owned company to a publicly listed company in 1999.
In his role as CEO, Dr. Nasser has spearheaded Ooredoo's global growth in recent years to expand to 15 operations in Middle East, North Africa and South East Asia, including Ooredoo's acquisition of Wataniya Telecom, Ooredoo's strategic partnership with ST Telemedia in Singapore, as well as the company's purchase of a controlling stake in Indosat of Indonesia. Dr. Marafih serves in as a board member in a number of other Ooredoo Group companies including Ooredoo in Myanmar and Asiacell in Iraq. In addition, Dr. Marafih serves as Chairman of the Board of the GSMA Mobile for Development Foundation and as a member of the Board of GSMA. He is also the chairman of the South Asia, Middle East, North Africa region's SAMENA Telecommunication Council.
Dr Nasser ranked #41 among the 100 powerful Arab leaders in 2015 and he has appeared in the ranking since the launch of the list in 2013.
---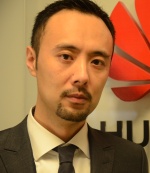 Mr. Shi Yaohong
Regional President,
HUAWEI
Mr. Shi Yaohong is President of Middle East Region for Huawei. In this role, he oversees all Huawei group activities and around 4000 staff. As the regional President, he is also responsible for guiding the organization's strategic direction, business development as well as leading general operations in the Middle East markets.
Mr. Shi joined Huawei in 2005. Prior to his current position, he held several senior positions in succession within Huawei Middle East including Vice President of Regional Sales and General Director of Etisalat Key Account. With a decade of experience in the telecommunications industry, Mr. Shi has played a key role in many of the company's milestone projects within the region.
Mr. Shi graduated from Sichuan University with a Bachelor Degree of Electronic Information Science and Technology.
---
About Huawei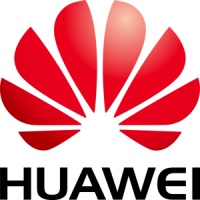 Huawei is a leading global information and communications technology (ICT) solutions provider. Our aim is to enrich life and improve efficiency through a better connected world, acting as a responsible corporate citizen, innovative enabler for the information society, and collaborative contributor to the industry. Driven by customer-centric innovation and open partnerships, Huawei has established an end-to-end ICT solutions portfolio that gives customers competitive advantages in telecom and enterprise networks, devices and cloud computing. Huawei's 170,000 employees worldwide are committed to creating maximum value for telecom operators, enterprises and consumers. Our innovative ICT solutions, products and services are used in more than 170 countries and regions, serving over one-third of the world's population. Founded in 1987, Huawei is a private company fully owned by its employees.
BROADBAND TRANSFORMATION:
"VISUALIZING NEW OPPORTUNITIES & DEFINING URGENT IMPERATIVES IN STAKEHOLDER CO-OPERATION"
INNOVATION TOWARDS BUILDING A BETTER CONNECTED WORLD
The need for 'Cooperation' thus needs to accentuate each other's responsibility to stimulate development and progression in the overall telecoms & ICTs landscape. The primary motivation behind the discussion is to identify areas of further business growth and means to sustain investment in the future through SMART regulations.
The Summit will discuss regulatory approaches, ways of cooperation and strategic engagements and help turn insights into practical results with an emphasis on broadband is vital for digitization within the SAMENA region.
1. Broadband Infrastructure Deployment in the SAMENA region
The socio-economic benefits of Broadband Deployment across different verticals – Impact on the overall national economy (GDP – job creation)
The need to achieve harmonization in spectrum allocation through innovative strategies, futuristic policies by policy makers and regulators
Realizing a world class Mobile Broadband quality, accessibility, co-existence of the various technologies and meeting the subscribers' high expectations.
2. Stakeholder and cross-¬industry cooperation in the age of Smart Cities
Enabling the SMART Cities vision in order to pave the path for the creation of smarter digital societies.
Identifying the digital development priorities taking into account the data security and privacy, and the interdependencies of emerging technologies for SMART Cities.
Defining the strategic directions for Business Transformation in the era of the Internet of Things (IoT) revolution.
3. Accelerating Broadband Development to drive Citizen-Centric Innovation
Adoption of SMART Regulation to help bridge the Digital Divide, building a truly Digital Society and Sustainable Digital Economies.
The leading role of telecom operators in empowering the evolution of citizen-centric digital solutions and services.
The rising needs to consider the adoption of latest technology trends to be able to meet the massive current and future mobile data demand, especially in the area of video content.
Summit Agenda
13:00 - 14:00 Press Breifing
14:00 - 14:30 Welcome Reception
14:30 - 15:00 Opening Session
15:00 - 16:00 Panel Discussion - Part 1
16:00 - 17:00 Panel Discussion - Part 2
17:00 - 17:30 Coffee Break
17:30 - 18:30 Panel Discussion - Part 3
18:30 - 19:30 Cocktail Reception
19:30 - 19:45 Group Picture
19:45 - 20:00 Guest Induction
20:00 - 22:00 Debate, Dinner & Entertainment
22:00 - 22:30 Closing Remarks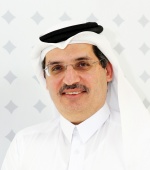 Dr. Nasser Marafih
Group CEO,
Ooredoo
Our industry faces a number of key challenges and opportunities, and the SAMENA Leaders Summit plays an important role in bringing operators, regulators and key stakeholders together to discuss these issues and share ideas about the future. We believe that telecommunications plays a key role in enriching people's lives, and the Summit has always stimulated dialogue about the best ways to maximise our impact.
---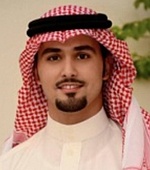 Mr. Hani Al Mojel
Executive GM,
Mobily
The wide range of participation of telecom industry players in the Summit, created a helpful platform for meaningful discussion leading to pragmatic solutions to existing obstacles, and facilitated reaching the desired objective towards developing the telecom industry in the region.
---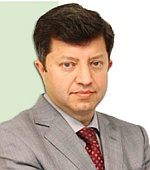 Dr. Syed Ismail Shah
Chairman,
Pakistan Telecommunication Authority
I found the SAMENA Telecom Leaders Summit 2015 to be an excellent opportunity for networking. The presentation, panel discussions and subsequent discussions were very useful. These discussions not only focused on the current issues but provided a glimpse of what the future of ICT looks like, highlighting the latest technology trends and the related opportunities.
---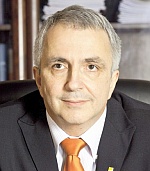 Mr. Jean-Francois Thomas
Chief Executive Officer,
Orange Jordan
The SAMENA Leaders Summit provides a unique platform for industry leaders in the region and beyond to share their views on where the industry is headed, be it on a global scale or a more specific regional level. To me personally, it has always been a pleasant change from my daily management routine, offering me an open and dynamic setting to share ideas with my peers and re-examine the bigger picture. For that, I am grateful to the organization and the impressive team that makes it all possible.L
---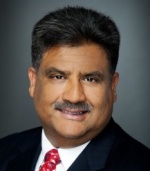 Mr. Karim Khoja
Chief Executive Officer,
Roshan Telecom
Great Networking Event and addressing relevant issue that all MNOs are facing today. More emphasis needs to be paid on lobbying the regulations to level the playing field for OTT and non telco providers.
---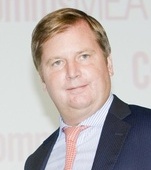 Mr. Erik Almqvist
Partner,
Head of Dubai and Global Head of Operational Consulting
The SAMENA Leaders Summit is the natural meeting place for the region's most senior telecom executives – the 2015 edition was well organized, as always.
---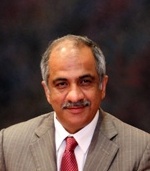 Mr. Jamal Al Jarwan
Secretary General International Investors Council,
Ministry of Economy
SAMENA provide value add to the telecommunication industry in the region,in fact the region need such a platform to meet and exchange views
---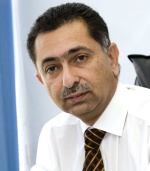 Mr. Ihab Ghattas
Assistant President of Middle East,
Huawei Technologies Co., Ltd. UAE
Bringing the power of broadband to more societies around the globe has helped nations to improve efficiencies and transform local industries. The Telecom Leaders' Summit is an exceptional platform for all ICT stakeholders to visualize new opportunities in this digital economy, while at the same time establishing new channels for cross-sector innovation. The Summit's ambitious agenda is underscored by a shared enthusiasm among regional governments, operators, vendors, and other industry players coming together in the spirit of collaboration. Together we are enabling more people to participate in—and benefit from—A Better Connected World.