"A platform to collaborate and contribute to the smart future"
The SAMENA Council is engaged with the Submarine Cable Working group to initiate its first Summit in Dubai – UAE. This event is the focal point to discuss the very latest issues, policy, innovation and best practice in the SAMENA Region, connecting more the Operators and Regulators delegates including investors, project and Technology providers, manufacturers and decision makers.
Top Discussions
Aligning the Subsea Cable Operators
Evolving mindset of the ecosystem
Re-defining carrier business models in response to the smart future
Crisis Times: cross connect
Networks Intelligence and Innovation
Community Awareness
Regulatory Framework Perspectives
Framework to facilitate new Investment in Infrastructures
Framework between Governments & Subsea Cable Operators to facilitate permissions / licensing / International Water Rights.
Framework for Network Security and Technology Standardization.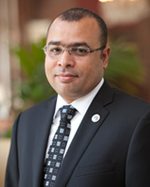 Mr. Ahmed Mekky
CEO, GBI Chairman
Submarine Working Group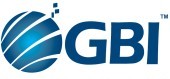 Ahmed Mekky is the co-founder, Board Member, and Chief Executive Officer of Gulf Bridge International (GBI) - the region's leading submarine cable network operator.
As the CEO, Ahmed is leading the company in building and operating the first ever privately-owned and independently-operated cable network in the Gulf region, with onward connectivity to Europe, Africa and Asia.
Ahmed is a highly experienced telecom executive with strong technical and business qualifications and an impressive track record of over 17 years of hands-on experience in strategic planning, business unit development, project and product management, and system engineering strategies. In addition, he is considered a pioneer in the field of satellite communications having managed numerous projects across the region, including the evaluation process for the launching of a new satellite to serve the Middle East and the investment in a new satellite hub in the Gulf.
Prior to founding GBI, Ahmed worked on projects encompassing both telecom's infrastructure and satellite communications. Ahmed has taken a leading role on a broad range of business opportunities including the acquisition of an existing telecom operator, investing in telecom ventures in Europe, investing in GSM licenses in Africa and acquiring a license for a country's international gateway for voice and data.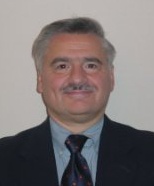 John Mariano
Executive Vice President & Chief Operating Officer,
David Ross Group

John Mariano serves as an Executive Vice President and Partner of The David Ross Group Inc. Mr. Mariano has over 40 years experience in the telecommunications industry, specializing in planning, deployment and operation of undersea fiber systems for a broad range of applications.
Prior to David Ross Group, his career accomplishments included the founding of OCI Group Inc. and Improved Mobile Services Inc. He has also served as Chief Operating Officer of Global Photon Inc. where he played a crucial role in planning and implementing the Global West System on the West Coast of the US, the first and only major domestic undersea network in North America. Mr. Mariano has held Sales leadership positions with Tyco Submarine Systems Ltd. (now TE SubCom) and its predecessor, AT&T Submarine Systems Inc., where he was responsible for new applications of undersea system technology, such as the development of novel system approaches for the connection of island groups in Palau, and offshore oil platforms in Brazil with undersea fiber optic cable. For much of his career, Mr. Mariano served as a Manager in Bell Laboratories responsible for the development and implementation of non-traditional applications of undersea fiber technology communication solutions for the industry. He is a certified Professional Engineer.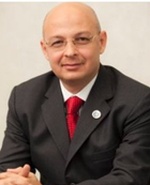 Amr Eid
Chief Commercial Officer,
GBI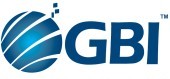 He has over 20 years of experience in the technology and telecommunications industries having worked for global multinational companies such as BT Global Services, HP, PCCW.
Prior to joining GBI, Mr. Eid served as Vice President for the MENA region at PCCW Global (Hong Kong Telecom).
He has an impressive industry track record of accomplishment in building new company divisions and subsidiaries, creating innovative go to market strategies, having won many recognitions and awards regionally and internationally over the span of his successful career.
Mr. Eid holds a Bachelor's Degree in Computer and Telecommunications Engineering in addition to Post Graduate studies in Operations and Finance.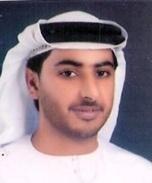 Omar Al Zaabi
VP, Products & Capacity Management - Carrier & Wholesales,
Etisalat

Omar Al Zaabi is currently the Vice President Products & Capacity Management, Carrier & Wholesales at Etisalat. He has vast Technical experience in Access and Core network and specialties in Telecom Networks. He is also experienced in Corporate & commercial, Carrier and Whole sale, and company Acquisition. He has worked as Sr. Director C&WS in Etisalat, and EVP Synergy in PTCL.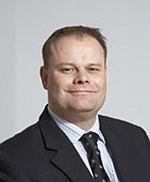 Dr. Colin Wallace
Director, Market development for Submarine Solutions,
Ciena

Colin Wallace is the Director of Market Development for Submarine Solutions for Ciena. In this role he promotes the economic, technology & operational benefits of POP to POP Solutions within the Global Submarine Market including Control Plane, Mesh and Advanced Software. Previous to this role, Colin worked as the Systems Engineering Director for Submarine Markets and has also held the position of PLM for EMEA. Prior to joining Ciena in July 2005, Colin held senior roles at Corning including, Systems Engineering Manager, Business Development Manager and Service Development Manager. This included extensive time in the Research and Development Laboratories. Colin holds a BSc in Physics; an MSc in Optical Electronics and a PhD is in Fibre Optic Sensors from the University of Strathclyde, Glasgow.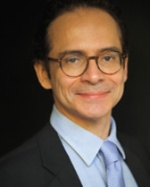 Iohann Le Frapper
Chief Legal Officer,
GBI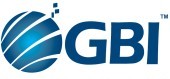 He is also the Vice-Chairman of the ICC Commission on Corporate Responsibility & Anti-Corruption as well as a member of the global board of directors of the Association of Corporate Counsel. Prior to his current position, Mr. Le Frapper was the General Counsel for the Networks business group at Alcatel-Lucent and beforehand the general counsel for South Europe, Middle East, Africa and India Region with Alcatel-Lucent. He has also spent several years in Shanghai as General Counsel of Alcatel China, Alcatel Asia Pacific HQ, with regional responsibilities for the North Asia Pacific Region. Mr. Le Frapper was admitted to the Paris bar in 1993 and holds degrees from McGill University (L.L.M in Comparative Laws-Montreal) and University of Paris (D.E.A. in Business & Tax Laws).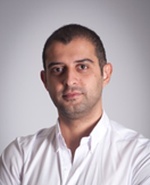 Hisham Ibrahim
External Relations Officer,Technical Advisor,
RIPE NCC

Hisham is the External Relations Officer - Technical Advisor (Middle East Regional Program Manager) at the RIPE NCC. (in charge for training programs, technical support and relations with RIPE NCC members and the MENOG community).
Hisham brings over a decade of exercise in the field of Internet technology and its governance. Prior to joining the RIPE NCC-ME office, Hisham held a number of senior technical positions including, IPv6 Program Manager at AFRINIC (2010-2014) and Network Operations Centre (NOC) Team Leader at the Egyptian Ministry of Communications and Information Technology (2005-2010).
Both from a technical and policy background, Hisham is active on several committees in various Network Operator Groups (NOGs), peering forums, IPv6 task forces and forums in Africa and the Middle East.
Hisham has a MSc. in Electronics and Communications as well as a MBA in marketing.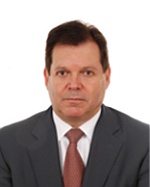 Dr. Douglas Smith
Of Counsel,
Squire Patton Boggs LLP

Douglas Smith has over 30 years of experience in Middle East, North America and Asia, Doug's main areas of practice include corporate law, M&A, private equity, finance, corporate restructurings, joint ventures as well as corporate governance and regulatory matters. His practice has involved him in transactional work in numerous jurisdictions in the Middle East including the UAE, Saudi Arabia, Qatar, Oman and Bahrain as well as in East and Southeast Asia, encompassing Indonesia, China, Malaysia, Thailand, Singapore, India, as well as other nations.Douglas has been recognized for his corporate-commercial and M&A expertise on numerous occasions by Who's Who Legal and Legal 500.
oug frequently speaks publically and writes on corporate and commercial law matters. He is a former lecturer at the University of Hong Kong as well as a guest lecturer at the City University of Hong Kong. From 2012 to 2014 Douglas also coached the Universitas Indonesia (University of Indonesia) Jessup Moot Team.