As ITU marks the 'World Telecommunication and Information Society Day on May 17, Omantel reflects on the 2021 theme and how it is supporting the big digital transformation
Over the last two decades, digital transformation has been expanding gradually to become the mainstay of evolving economies embracing the power of connectivity and its future-centric solutions.. This vital transformation was slowly but steadily redesigning and restructuring how cities, offices, businesses, hospitals, schools, and people function. The digital change was blossoming around in measured, calculated steps, surprising us all as it grew around us, with its efficacy and efficiency, focusing on enhanced customer experience, virtualization, cost optimisation, besides better citizen engagement, services and productivity.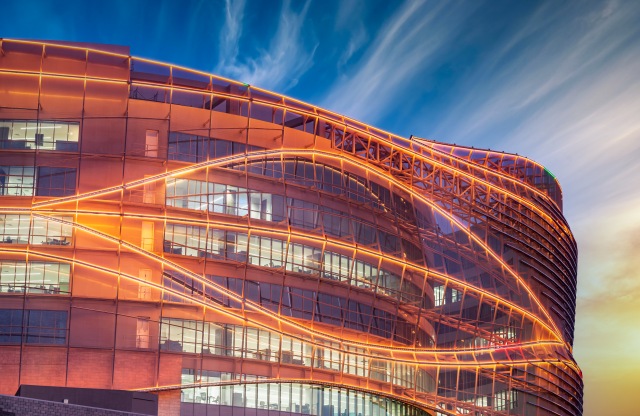 Then, the COVID-19 pandemic hit, suddenly disrupting the pace, but at the same time, demanding it to be quick. The year is 2021 when the world is still grappling with the global pandemic, but better equipped digitally to enable smooth functioning of economies, despite hurdles the virus may create. Oman, too like leading countries, has learned and evolved a lot since early 2020 and accelerated its pace to stay ahead of the digitization curve, enabled by Omantel. 2021 Omantel will proudly join 900-plus members in celebrating the International Telecommunication Union's 'World Telecommunication and Information Society Day (WTISD)', observed annually every May 17 since 1969 to mark the Union's founding and the signing of the first International Telegraph Convention in 1865.
The past year set the tone for deciding the 2021 WTISD theme – "Accelerating Digital Transformation in Challenging Times" as the COVID-19 crisis has highlighted the critical role of information and communication technologies (ICTs) for the continued functioning of societies.
Omantel has been an active member of the ITU, exchanging and sharing industry best practices as well as experiences with global powerhouses in the field of telecommunications to build on its presence, service delivery and solutions suites. Like all reputed ITU members, it has shaped the future of ICT using frontier technologies like Big Data, 5G, Internet of Things, Artificial Intelligence, multimedia, smart cities, and much more.
Omantel, has remained a strong ally in Oman's war against the pandemic on all fronts, opening wide, doors of possibilities through its ICT offerings to all sectors of the economy, from education and healthcare to large enterprises and SMEs. It has ensured business continuity, thus helping the economy brace against the effects of the pandemic. The 2021 WTISD and its theme resonate deeply with Omantel as the Company has demonstrated resilience, technical capability, business acumen and its humane side in the face of challenging times.
For a moment, let us disconnect digital transformation from the demands of the pandemic and understand its core purpose. The ITU states that digital transformation is a means to deliver an efficient, accountable, transparent, and auditable way to the benefit of all. It implies applying and/or updating the technology we use and creating a culture that embraces new digital technologies that improve the efficiency and effectiveness of people in their daily life and business. As a leading ITU member, Omantel has exemplified these through its offerings in ordinary and challenging times as it has been a proactive party to the Union's shared global vision where telecommunications/ICTs enable and accelerate social, economical and environmentally sustainable growth and development for everyone.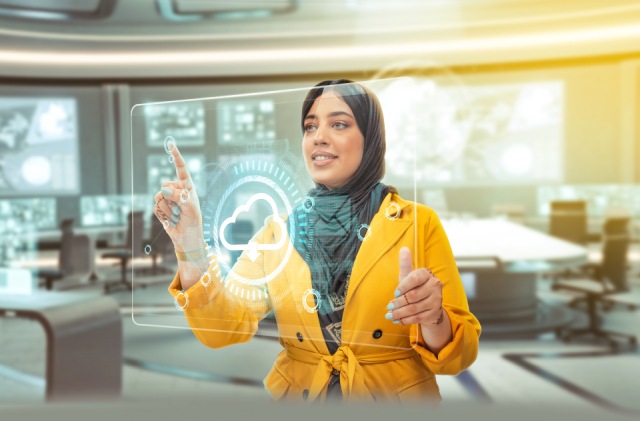 Be it customer service, infrastructure expansion or nation-building activity, Omantel has been pushing the boundaries of innovation through ICT-led initiatives that create a fertile ground for the socio-economic ecosystem to flourish. These initiatives are shaping Oman's future on the anvil of ICT technology, knowledge, and innovation.
Speaking on the WTISD and its 2021 theme, Talal Said Al Mamari, Chief Executive of Omantel said, Omantel's actions are not just linked to Oman's overall growth, and the ITU global vision and working towards objectives of the UN Decade of Action to achieve the United Nations' 2030 Agenda for Sustainable Development and its 17 Sustainable Development Goals (SDGs). Omantel shares common strategy with ITU members, which is the Connect 2030 Agenda for Global Telecommunication/ICT Development. The ITU WTISD thus is not just a day to be observed. Still, a larger goal to which several goals and targets are interlinked, isthe basis of the telecom provider's overall socio-economic and environmental responsibility.
The five goals are Growth, Inclusiveness, Sustainability, Innovation and Partnership. The targets therein particularly contribute to digital transformation in the framework of the Connect 2030 Agenda.
Omantel, when it first charted its ICT policy, laid its core foundations on these important goals and the targets of focus. These are reflected in every strategic and innovation step Omantel takes towards digital transformation, powered by the government's dedication to deliver services and solutions in a coordinated, efficient and equitable manner. Omantel has, as the ITU professes, continued to leverage telecommunications/ICTs by developing digital policies and strategies to adapt and respond timely and effectively to different challenges that may occur.
Target 1.4 (Growth): By 2023, all countries adopt a digital agenda/strategy
Omantel's success: Oman has a robust digital policy in place with relevant legislation. Omantel's strategic manoeuvres in terms of technology and infrastructure through the years have brought the country's digitisation drive this far in terms of connectivity and internet access.
Target 1.7 (Growth): By 2023, 40% of the population should be interacting with government services online
Omantel's success: When Oman launched the e-Government initiative two decades back, it banked on the power of Omantel, the Sultanate's first and leading integrated services provider. Today, the most significant proportion of the Sultanate's government services have gone digital. With the COVID-19 pandemic, the reach has been more comprehensive.
TARGET 3.1 (Sustainability): By 2023, improve cybersecurity preparedness of countries, with key capabilities: presence of strategy, national computer incident/emergency response teams and legislation
Omantel's success: Relying on its well-established ecosystem, ICT solutions, high ability to manage its digital services and monitor data centres as well as its regional and global partnerships with top companies in cybersecurity, Omantel has boosted cybersecurity and lowered potential attacks. Furthermore, Omantel has launched a round-the-clock cyber defence centre that uses AI to respond to security incidents. These efforts and more have been recognised by the GSMA, which called Omantel a case study on combatting cybersecurity and electronic piracy.
Target 3.5 (Sustainability): By 2023, all countries should have a National Emergency Telecommunication Plan as part of their national and local disaster risk reduction strategies
Omantel's success: Oman has faced several emergencies resulting mainly from cyclones, which had the risk of throwing communication out of gear. Omantel's national emergency telecommunication preparedness action plan has ensured uninterrupted services even in the toughest of situations in the past, and currently in the face of the pandemic.
Target 4.1 (Innovation): By 2023, all countries should have policies/strategies fostering telecommunication/ICT-centric innovation
Omantel's success: Fostering a culture of innovation is embedded in every policy, strategy, or service Omantel rolls out. Omantel is playing a silent part in creating an entire generation of innovative minds, which will be the flag bearers to the generations that follow. Omantel has, since its inception, collaborating with the best in the industry for its growth and also with inspirers in academia, youth, business and governance to offer tech-based support as well as funding that will result in a digitally-driven and knowledge-based society that optimally harnesses the power of ICT and creates opportunities for accelerated growth. It has been empowering students, corporates, SMEs by sharing its skill and resources. Enabling efficient infrastructure and network evolution, it created a multidimensional digital ecosystem and is a partner of choice for businesses and international carriers.
Its revolutionary pilot projects showcasing the versatility of 5G are delivering excellent results in several sectors. It has stepped up to fill the gaps in learning, healthcare, customer satisfaction, COVID-19 protocols with AI and the Internet of Things "IoT". With the power of 5G in its hands, it is ready to implement frontier technologies to make processes simpler life easier.
Target 5.1 (Partnership): By 2023, increased effective partnerships with stakeholders and cooperation with other organization and entities in the telecommunication/ICT environment
Omantel's success: The need for partnerships among different stakeholders has been recognized in Millennium Development Goals and Sustainable Development Goals (SDGs). Omantel has been enhancing cooperation between governments, business communities, UN bodies, civil society and other stakeholders in these challenging times.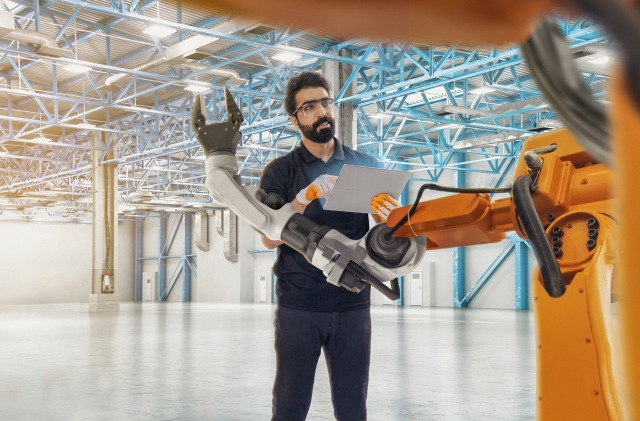 Omantel's stakeholders include customers, industry peers, regulators, and employees, and the community. By understanding their needs, Omantel creates value-based solutions. To meet the Government of Oman's goals, Omantel offers network coverage and quality, digital inclusion, new products and services, ICT infrastructure investment, privacy, data security, governance, and regulatory compliance solutions. Its role has expanded multi-fold in the wake of the pandemic, with demand for new services, which have been successfully met. , Omantel brings competitive pricing, new products and services, market leadership, and operational excellence to shareholders. Omantel's most important stakeholders, its customers, benefit from the company's excellent service, unmatched coverage, pocket-friendly bundles, privacy and much more. Its telecom affiliates benefit from great supply chain management and prudent ICT infrastructure investment. The Company's employees are at the core of its operations, driving its success. Omantel gives back to them through training, health and safety measures, and engagement activities, thus encouraging a learning, development and growth culture. Omantel invests in community initiatives in ways that promote growth and foster a digital culture.
Overall, Omantel's goals are in sync with those of ITU as it works tirelessly and efficiently in reinforcing the capabilities of digital strategies and other technology-driven initiatives. It has been capitalizing on every opportunity the Fourth Industrial Revolution offers and facing every challenge while ensuring a smooth digital transformation with minimal disruption. As an enabler, Oman has the means to achieve Oman's digital aspirations with key elements like skill, infrastructure, and market leadership to aid this task. Thus, with pride, Omantel wears the title of an innovative enabler, a strategic leader in ICT.